Shawn A. Prestridge

...doing my part to the LIBERAL LEFT!!



---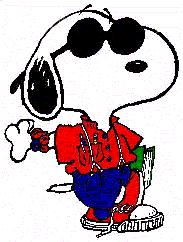 Last modified on January 21, 2000!!
You are visitor number

. .
---

A little about myself: I am a May 1996 graduate of SMU with a BS inElectrical Engineering and a BS in Mathematics. Moreover, I received an MS in Electrical Engineering, an MS in Software Engineering, and a PhD in Electrical Engineering in May 2000. I am currently employed at Texas Instruments, Educational & Productivity SolutionsDivision. I enjoy spending my free time in two major ways: most of all, Ilike to spend my weekends at Audubon Park Baptist Church (in Garland), but I also enjoy skiingat beautiful Lake Ray Hubbard (which is near my home in Rowlett, Tx.). Thanks for surfing by my page, and feel free to drop me a line and let me know whatyou think about my niche on the web!!


---

SMU CSE 7315 Students click here.
Brookhaven COSC1315 Students click here.
CCCCD COSC1300 Students click here.
CCCCD COSC2315 Students click here.


---
Here are some products in which I place my faith...
Click here for a picture of me with my Mom and Dad
Click here for personal data about me (not too personal!!)
Here are some pictures of my friends...
Click here to see my Graduation pictures!!

Get the world at your fingertips, from SMU!!


---

This page is the sole responsibility of Shawn Prestridge. It doesnot, nor does it claim to necessarily reflect the opinions of Southern MethodistUniversity. This page is also maintained by Shawn Prestridge.
Click here to send me E-Mail

Copyright, 2000 Shawn Prestridge